We believe that every person in Forsyth County deserves to have access to the financial resources necessary to meet their basic needs, achieve their goals, reach their potential, and make a positive impact on the community.
Mission
To build, rebuild, and protect the assets of residents of Winston-Salem and Forsyth County, North Carolina.
A community where all people have an opportunity for financial stability.
We do this by uniting Forsyth County to raise awareness about asset poverty, its effects on individuals, families, and our community overall and to coordinate strategies we can all work on together to build asset wealth for a more resilient community.
The Asset Building Coalition is working to…
Educate
We educate and promote awareness about the individual and family impacts of asset poverty, as well as the community-level impacts.
Coordinate
We coordinate community-wide collaborative initiatives, including Forsyth Saves, Forsyth Living Wage, Financial Education Best Practices, and an Asset-Building Policy & Advocacy Platform.
Empower
We empower individuals, businesses, and organizations as champions for a more asset-resilient Forsyth County through connection to a wide range of resources and financial services.
Our Coalition is 41 Members Strong, and Growing.
Kaisha McDermott-Carter, community member
Karl F. Yena, nonprofit consultant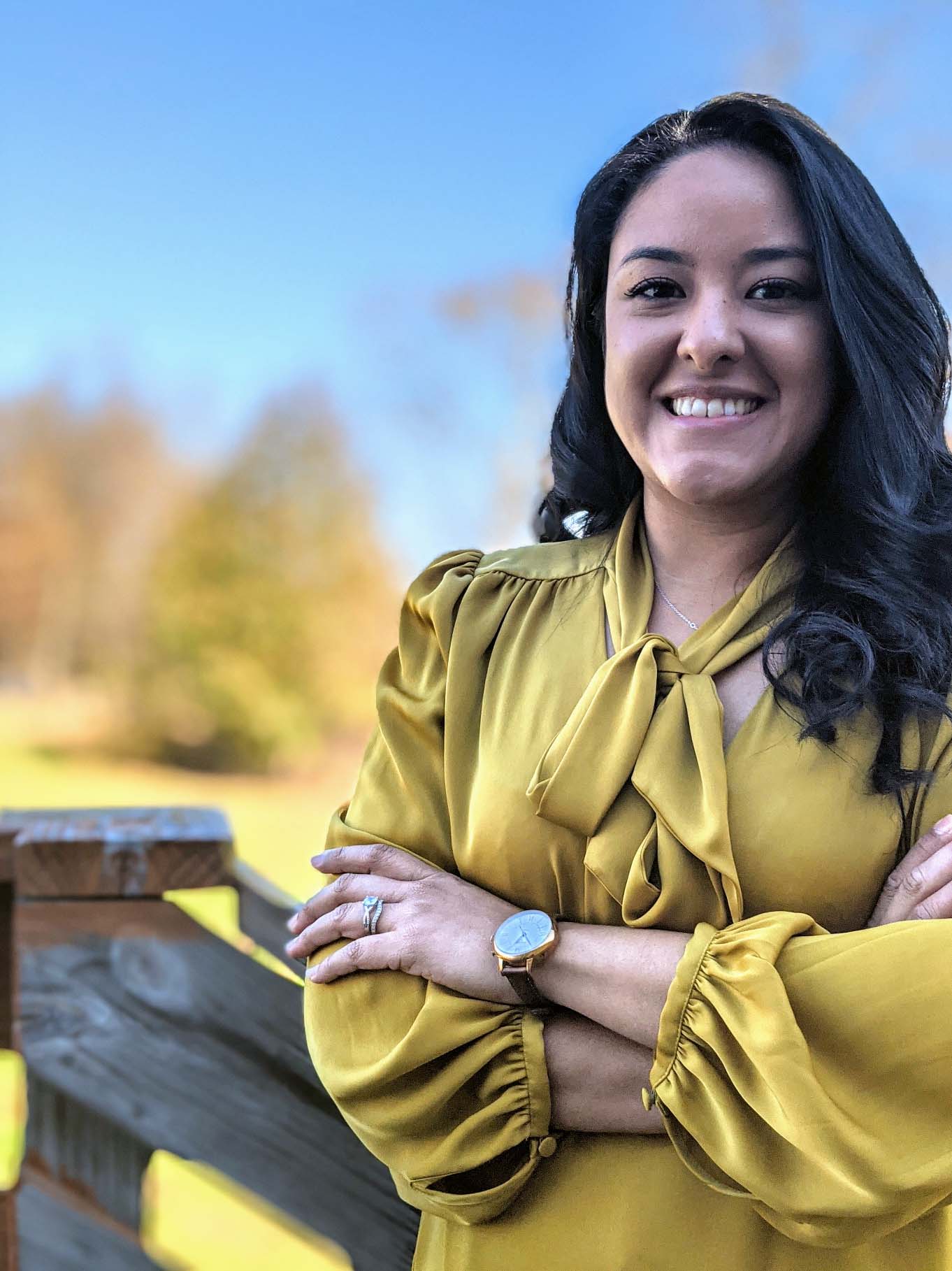 Vivian Pérez Chandler
Executive Director
Pérez Chandler is a Guatemalan native that has called Winston-Salem home for almost 19 years. Her advocacy work focuses on equity, knowledge, and education. "When we think of how our social constructs have dismissed groups of people, we must fight for equity not equality. Equity will be what provides quality public education among our communities and an ecosystem of knowledgeable individuals who know and understand the career paths they can take to find success." Vivian was the former Latino Achievers Director at the YMCA of Northwest North Carolina where she worked with middle and high school students in Forsyth County. Her passion to serve the community has been highlighted by the measurable outcomes demonstrated throughout her seven years of working in the non-profit sector. She grew the program she led by 300% over three years and has raised over $30,000 in individual donations to support scholarships for high school seniors looking to pursue higher education. Pérez Chandler serves on the Governor's Advisory Council for Hispanic/Latino Affairs, the boards for Love Out Loud and The Shalom Project, and on the Forsyth County Advisory Council at the Kate B. Reynolds Charitable Trust. Vivian received the Winston Under 40 Leadership Award in 2019, a Youth Development Award highlighting the growth of YMCA program participants in NC and SC, and the statewide Latino Diamante Award for her state-wide efforts in the area of Education for the Hispanic/Latino community. Vivian holds a bachelor's degree in Public and Non-Profit Administration from the University of North Carolina at Pembroke and resides in Forsyth County with her husband Nicholas Chandler and their fur puppy, Ella. She enjoys traveling, running, and sharing special moments with family and friends.
Dan Kornelis
Board Chair;
Retired, Forsyth County Government
Adam Hill
Vice Chair;
Executive Director, Forsyth Futures
Kelly Mitter
Immediate Past President;
Chief Operating Officer, Habitat for Humanity of Forsyth County
Maegan Gomez
Secretary;
Quality Education Schools
Ryan Gerace
Treasurer;
Director of Finance, Financial Pathways of the Piedmont
Monica Brown
Community Member
Phyllis Caldwell-George
President & CEO, Financial Pathways of the Piedmont
Calan Charlton
Community Member
Charlie Gardner
Program Officer, Inclusive Economy; Winston-Salem Foundation
Kaisha McDermott-Carter
Community Member
Valene McMasters
Forsyth County District Court Judge
Mellin Parker
Senior Project Supervisor, City of Winston-Salem
Rodd Smith
Director, Place Based Initiatives; Community Planning & Investment, United Way of Forsyth County
Frequently Asked Questions
Is the ABC a non-profit organization?
Yes, the ABC obtained their non-profits status  on January 19, 2021. Our EIN is: 84-3789397.
Why was the coalition formed?
It was formed in response to a research study that showed rates of poverty, asset poverty, poor credit, and lack of savings worse in our area that in many other places in the state and nation. [2012 MEOP study by the Center for Enterprise Development (CFED), Washington DC.]
What does the Coalition hope to achieve?
We hope that our conscious and sustained collective awareness about and connected activities to specifically address asset poverty will be more effective than the lone activities of each member.
What is the income cutoff level for asset poverty?
There is none, really. A family can have a generous income, but if they have no savings, no home equity, and no other assets, they are living in asset poverty.
How are the activities of the Coalition funded?
The Coalition is a voluntary collaboration. Its members contribute time, expertise, office supplies, and so on. Members pay a small fee which helps offset some costs. We have also received financial and in-kind support from foundations, banks, and others in the community.
Is the Coalition an advocacy organization?
We raise awareness of public policy and legal issues that may enhance or threaten the ability of North Carolinians to build and protect wealth.
Can I give a tax-free donation to the ABC?
Yes. You can do this by giving a gift or grant to any non-profit member of the Coalition and designating that it be used for specific materials, activities or other direct costs related to the Coalition.
What is asset poverty?
When a family does not have enough resources set aside to meet, in the absence of income, their basic needs for three months, they are asset poor.
Who can join the coalition?
Any individual, business, or nonprofit whose interests and activities are in keeping with the mission and vision of the Coalition.
Have a question you don't see here?