This page is under construction and more content is coming soon!
Mitigating The Benefits Cliff
The Benefits Cliff (or Cliff Effect) is a condition in which a pay increase results in a net loss of combined income and benefits.
Social benefit programs are designed in ways that disincentivize people from advancing financially.
The Benefits Cliff occurs because many public benefits instantly stop at a given income threshold. Once a participant crosses the threshold, benefits plummet to zero. There is no gradual phase-out.
For many benefits, the income thresholds are set by the Federal Poverty Guidelines. Food and Nutrition Services, for example, abruptly terminate when recipients earn more than 200% of the guidelines.
The overall goal of The ABC's Benefits Cliff work is to shift the trajectory of families working toward economic stability by decreasing the number of families experiencing the public benefits cliff.
The ABC aims to accomplish this through support of individuals with first-hand experience of the benefits cliff's effects, through development and support of long-term solutions identified through the Benefits Cliff Learning Groups, established in 2019.
The Benefits Cliff Committee oversees the work of the ABC in service of the Benefits Cliff Learning Groups by providing guidance, support, and by serving as connectors within the community. The Committee provides feedback and expertise when requested by Learning Groups, ensures that Learning Groups stay aligned with the goal of developing long-term solutions to decrease the number of families experiencing the public benefits cliff, and collaborates with the Advocacy Committee to educate the community on key advocacy topics.
Committee Meetings
Second Wednesday of every other month from 9-10 am
Committee Members
Committee Chair: Sandra Fishel-Booth, The Winston-Salem Foundation
Lori Fuller, Fuller Impact
Reni Geiger, Goodwill Industries of NWNC
Maegan Gomez, Community Member
Adam Hill, Forsyth Futures
Daniel Ludolf, Forsyth Futures
Kaisha McDermott-Carter, Community Member
Daniel Joyce, Legal Aid of NC
Sheila Padrick, Goodwill
Sulema Reichel, Forsyth County Department of Social Services
Rodd Smith, United Way of Forsyth County
Mia Stockton, Forsyth County Department of Social Services
Shenell Thompson, Kate B. Reynolds Charitable Trust
Contact Us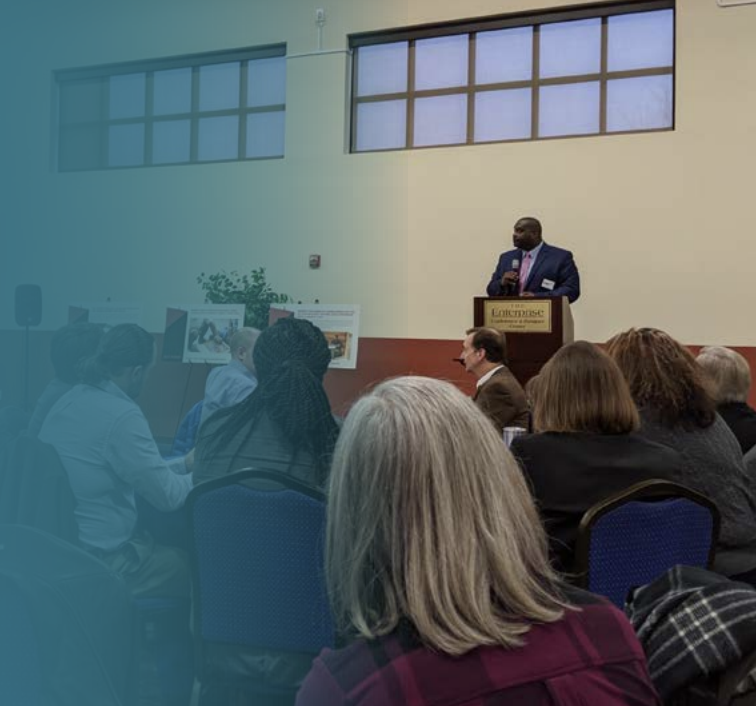 Have you experienced the loss of public benefits because of a pay increase?
Join our Community Learning Group and help find solutions for the benefits cliff in Forsyth County! The Asset Building Coalition is supporting three Learning Groups to focus on nonprofit solutions, employer solutions, and policy solutions to the Benefit Cliff, locally.
Sign up to help us create long-term solutions to reduce the negative impact of the Benefits Cliff. The commitment is to attend one monthly, in-person or virtual meeting and to participate actively.
A Social Benefits calculator is used to help individuals better anticipate changes in social benefits such as food stamps and child-care assistance when monthly wages are changing. It provides information for various monthly wage scenarios. This free resource was produced in partnership by the Center for the Study of Economic Mobility at Winston-Salem State University and Forsyth Futures.
In 2019, Forsyth Futures produced an informational microsite, designed to inform local stakeholders on the complex conditions around the Benefits Cliff in Forsyth County.
Three learning groups were launched in November, 2019 to focus on nonprofit solutions, employer solutions, and policy solutions to the Benefits Cliff, locally. Each group met in person several times before pausing work in March, 2020 due to the COVID-19 pandemic. Groups were intentionally facilitated to center those with lived experience and foster a culture of learning and inclusion among individuals working together in new ways.
COMING SOON —
Blog posts about recent committee news and updates are coming soon!